Welcome to Pensionat Lövängen & Frejs Magasin!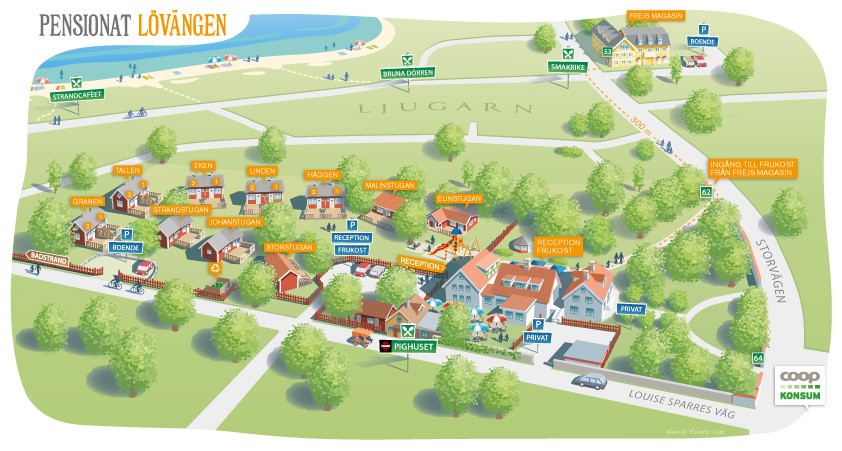 Centrally located in Ljugarn and just a short walk from the beach, we offer cabins, hotelrooms and apartments. All cabins and all apartments are well equipped for comfortable ,cosy living with self-catering.

We are inviting you to make a holiday to remember by visiting Ljugarn , the very first touristspot on the island.
You will not only enjoy the fantasic 1500 meter long sandy beach and limestone rocks , but also a few well est. restaurants , a picturesque fishing village with some interesting small museums.
Now you can look at our i facility in